Sari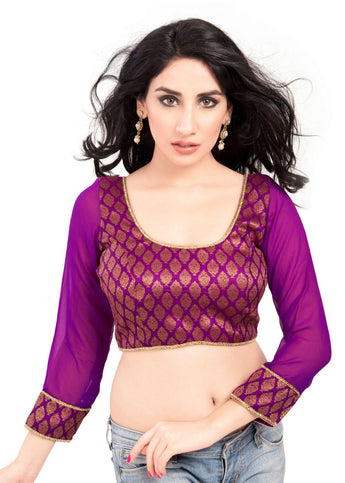 You've got to wear saris and lehengas to your cousin's wedding or an upcoming Bollywood party soon? Are you renting fabulous saris from Sarisandthings, but you'd like to add your own touch to the ensemble? Or you've got your own lehenga choli but want it to look like a stylish statement piece? Today's your lucky day, because the experts at Sarisandthingsare are here with their advice on how enliven your outfits! Or, you just can't figure out how to look stunning in your mom's sari or your ol...
---
Supermodel Kendra Spears is Now a Real-Life Princess!     Supermodel Kendra Spears, who's graced runways for the likes of Louis Vuitton, Diane Von Furstenberg, Lanvin, and Calvin Klein, became a real-life princess this weekend when she married Prince Rahim Aga Khan—the oldest son of Aga Khan, the Imam (spiritual leader) of the Shia Imami Ismaili Muslim world.   The couple were married on Saturday at the Chateau de Bellerive in Geneva, Switzerland, where the private Muslim ceremony was witne...
---
Designer Manish Malhotra showcased his ethnic Indian collection at the curtain-raiser of the Lakme Fashion Week Winter/Festive 2013. He showcased the traditional Indian outfits that include saris, ghaghra cholis, skirts among others. The designer had used lots of pastel greens, pink, and cream along with mirror works. The substitute for ghaghra with sahara pants and fitted tops was elegant and neat. The ghaghra pants and skirts had detailed embroidery work towards the hemline. The saris and...
---
We would like to extend a big thank you to Sonia, Founder of Indian Wedding Site, who took the time out of her busy schedule to write us this review. I was so excited to finally experience the services offered by Saris and Things, one of our Featured vendors on IndianWeddingSite.com! Shital was nothing short of amazing during my experience in selecting the perfect sari. Having just had a baby and not being my normal size, it was great knowing that every selection comes with a back-up bl...
---
Meet one of our lovely brides, Sara. She wore the Magnificient Red and Gold Lehenga Choli from Saris and Things for her wedding and shared these photos with us. These pics are taken at the Japanese Garden in Chicago's Hyde Park. More photos.
---